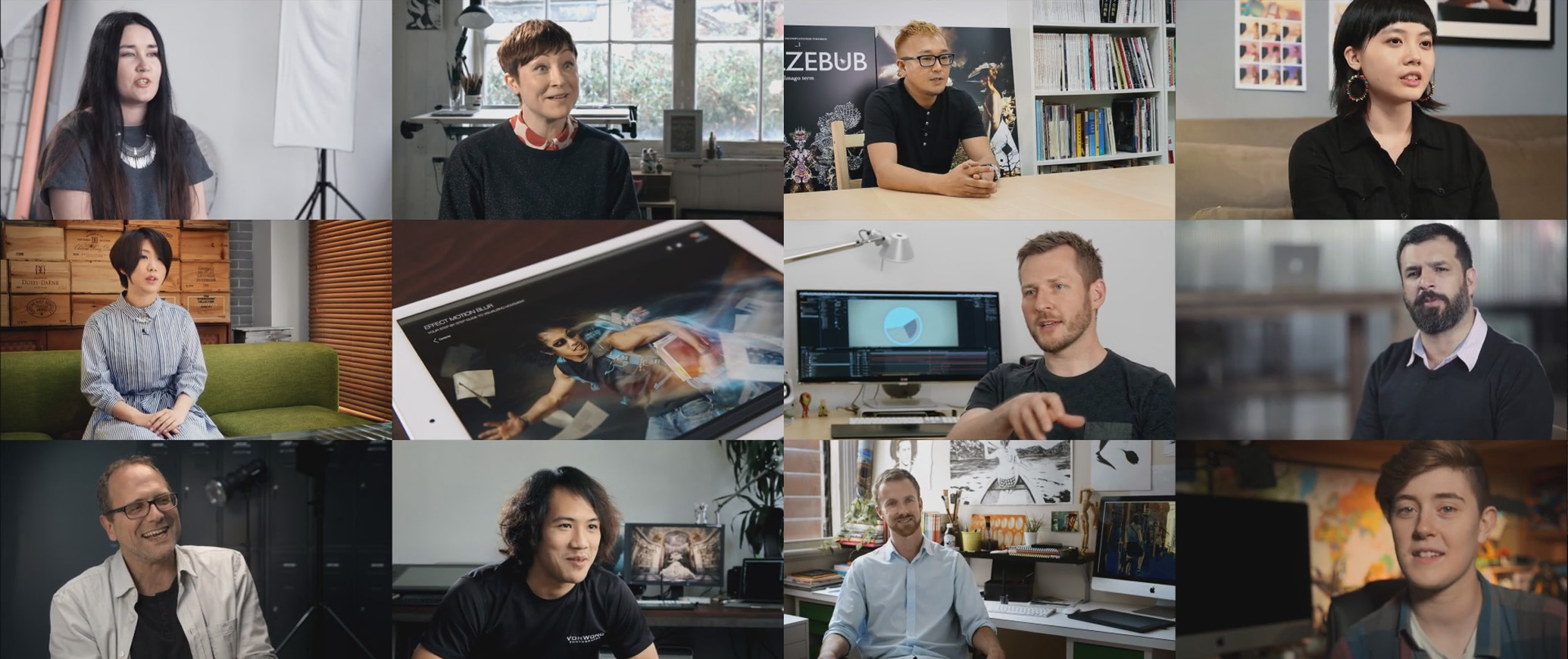 Thanks to Robert Hranitzky we got to take part in this project where we had to travel
all around Europe to meet some of the most amazing creatives in the world like
Benjamin von Wong, MissLed, Adrian Sommerling and many more.
FIND OUT MORE ABOUT THESE AMAZING ARTISTS
IN THEIR UNIQUE STORIES FOR CREATE MORE
traveling all around the world Ben is known for photography through the web. But to everybody who keeps following him on social media channels he is a mere genius at life. A truly inspiring artist.
Miss Led
based in London, England.
Is an illustrator who frequently shifts between analog and digital art combining them into her own unique form of art.
ROBERT HRANITZKY
based in Munich, Germany.
Robert is a 3D- & motion graphics designer with the forward-looking attitude of a top creative director in the industry.
based in Amsterdam, Netherlands.
Adrian is a photographer and photoshop artist who introduced his own unique style of light painting to the world of photography postproduction.
Natalie Shau
based in Vilnius, Lithuania.
Natalie Shau is a master of creating artworks by combining photos with surreal gothic elements in her works.
GUY SHIELD
based in Melbourne, Australia
Illustrator
Client: Wacom
Lead production // Robert Hranitzky
Executive production // Hranitzky Animation and MünchFilms
Camera // Heiko Knauer, Michael Münch, Akria Endo
Editing // Michael Münch
Music // Andi Thoma
Graphics // Robert Hranitzky